Summary
You cannot install agents using remote install on Windows Server 2019 or on Apex One servers hosted on Windows Server 2019, since Windows Server 2019 has removed SMB1.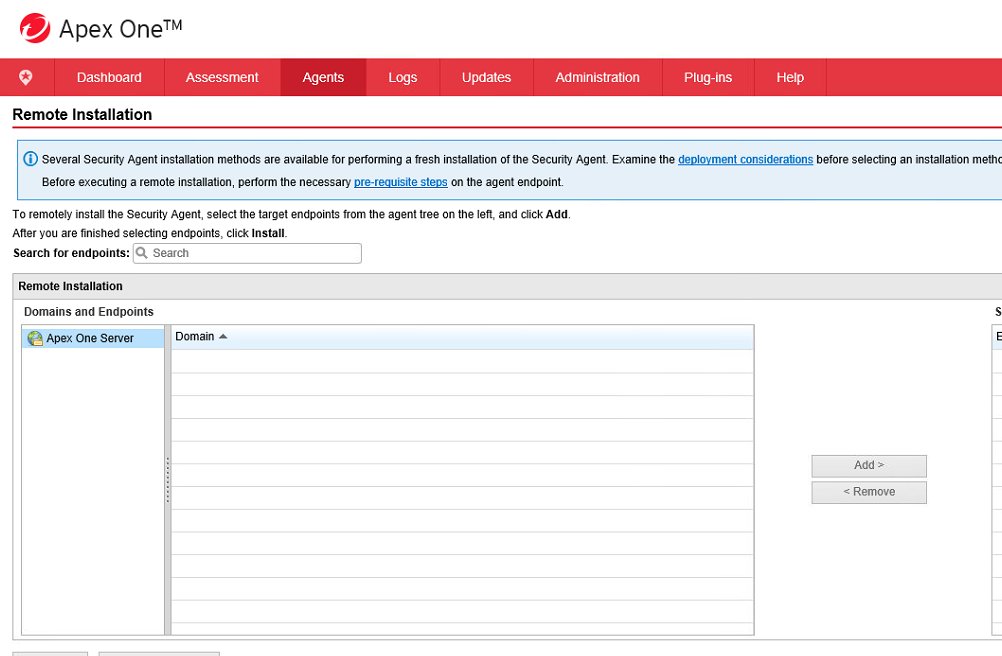 The Computer Browser service is no longer available for Windows Server 2019, which is a required service for remote installation using the web console.
Details
Public
To resolve the issue:
On the Services applet, turn on the following services:

Function Discovery Provider Host
Function Discovery Resource Publication
Remote Procedure Call (RPC)
Remote Registry

Turn on Network Discovery:

Open File Explorer.
On the Advanced Sharing Settings window, make sure that Network Discovery and File and printer sharing are turned on.

Check if the remote installation will populate and will show the Windows Server 2019 machine.
Internal
Partner