Summary
When exporting Anti-Malware Identified Files, there is no column for the SHA-1 value. Although, field column is available for display.
Details
Public
The File SHA-1 list displays the hash file information in Deep Security Agent's Computer Details under Anti-Malware > Identified Files section.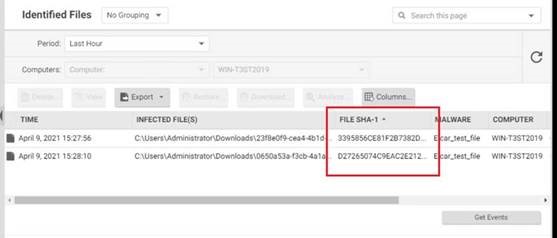 Exporting the 'Identified Files' results to a CSV that does not include the File SHA-1 column information, due to some code considerations. This has been enhanced in Deep Security version 20, which also lists the hash file information when exported to file.
Please refer to this Help Center article for more information on viewing and managing 'Identified Files'
Internal
Partner