Summary
The WFBS Agent failed to install. You got the following error message: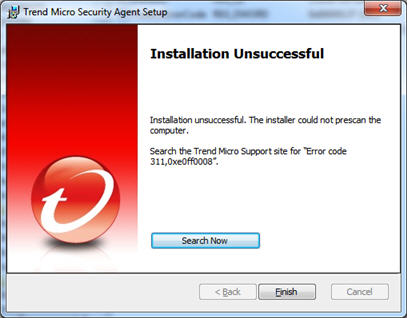 Installation Unsuccessful. The installer could not prescan the computer
Search the Trend Micro Support site for "Error code 311,0xe0ff0008".
There are two possible reasons why the installer could not perform prescan in the system:
The required prescan files are missing or broken.
The prescan engine cannot initialize.
Details
Public
Internal
Partner