Summary
You get the following notification when trying to register SafeSync for Business (SSFB) trial account: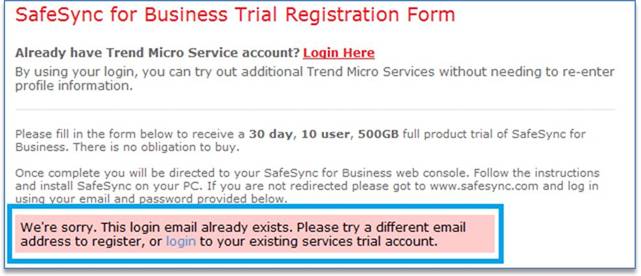 We're sorry. This login email already exists. Please try a different email address to register, or login to your existing services trial account.
Details
Public
You get the said message because you have already used your email to activate other Trend Micro products. You need to use an unregistered email address to activate Trend Micro SafeSync for Business (SSFB).
Activate your SSFB account by doing any of the following:
Internal
Partner