Summary
The warning message below pops up when accessing Online Help from OfficeScan (OSCE):
Stop running this script?
A script on this page is causing Internet Explorer to run slowly. If it continues to run, your computer may become unresponsive.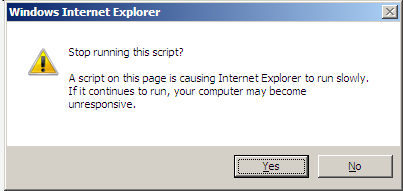 Details
Public
The Online Help system experiences scripting errors when viewed using Internet Explorer 8.0 and earlier versions.
Internal
Partner