Summary
You get the following message after upgrading the OSCE client through a MSI installation package:
Upgrading the OfficeScan client to this version is not allowed. For upgrade-related concerns, contact your OfficeScan administrator.
Details
Public
To address the issue, please make sure that under Privileges and Other Settings > Other Settings > Security Agents only update the following components: is set to "All Components".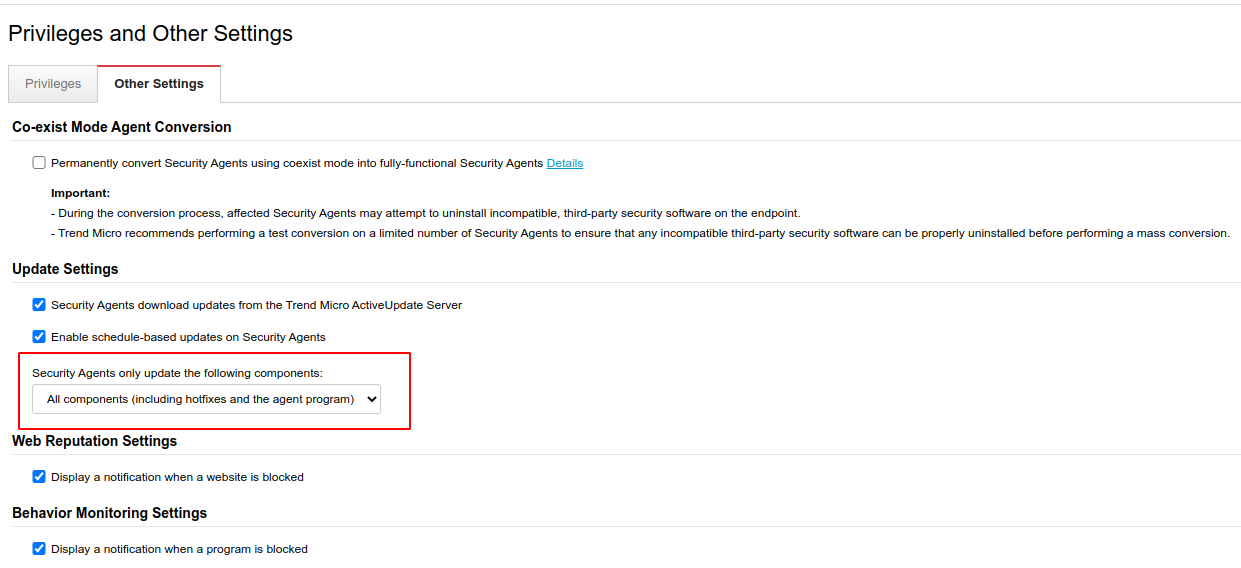 Click image to enlarge
Use the Client Packager tool to create an executable file and upgrade the OfficeScan client.
Launch Clnpack.exe from {OfficeScan_server_computer}\PCCSRV\Admin\Utility\ClientPackager.
Select MSI as the package type and create the package.
On the client computer, run the package to upgrade the client.

msiexec.exe /lv c:\install_osce.log /fav [MSIPackageName].msi /norestart

From the client registry hive, NoProgramUpgrade should be enabled.

From: HKEY_LOCAL_MACHINE\SOFTWARE\Wow6432Node\TrendMicro\PC-cillinNTCorp\CurrentVersion\Misc.

NoProgramUpgrade=0
Internal
Partner