Summary
You get "setup.exe has stopped working" error message with "InPageError" as the Problem Event Name when launching the setup.exe to install Worry-Free Business Security (WFBS) 8.0/9.0: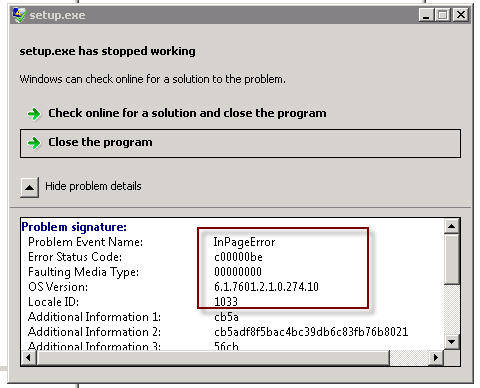 This happens because:
Setup was executed from UNC path (i.e. \\<servername>\<Sharedfolder>\setup.exe).
The network connection may not be stable.
Windows loaded the data into memory but some page data were incorrect.
Details
Public
To resolve the issue, you need to run setup.exe locally. Running setup.exe via network share is supported. However, if network connection is not stable, then Trend Micro recommends to run it locally.
Internal
Partner