Summary
The time zone of your local computer and the time zone detected by WFRM agent setup are not the same.
For example, your local computer shows the following time zone: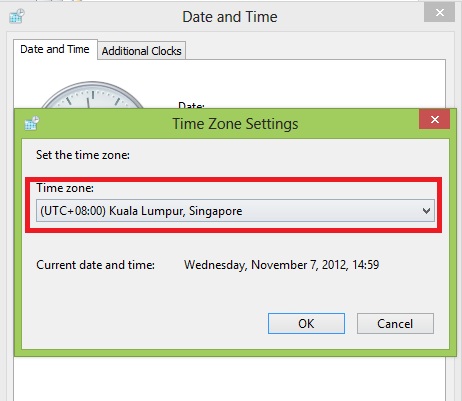 However, the WFRM agent setup displays a different time zone and location: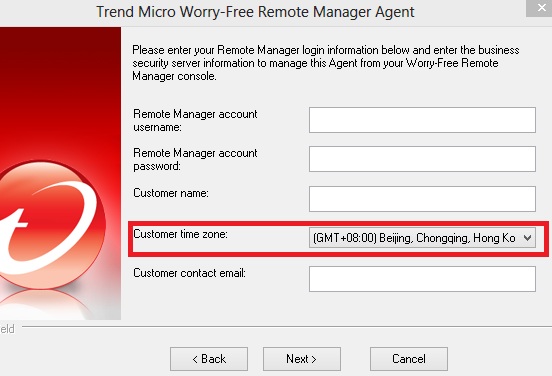 Details
Public
The issue happens because the WFRM agent gets the first time zone listed in the time zone settings of your local computer.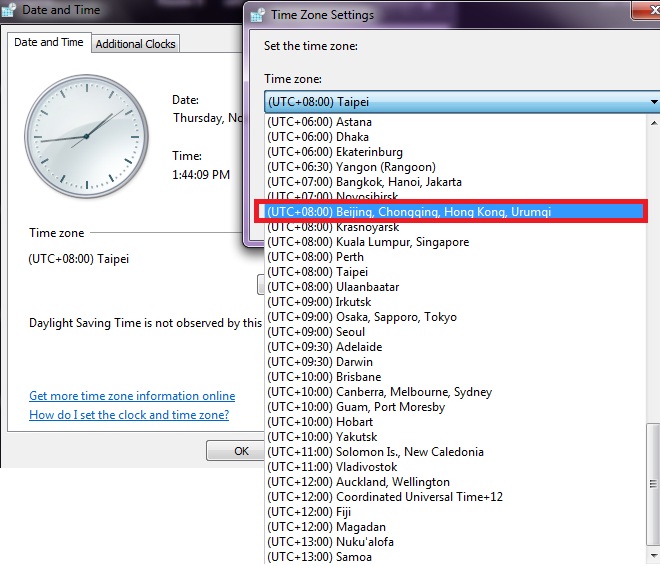 Click image to enlarge.
To correct the time zone, do any of the following:
Manually select the correct time zone from the Customer time zone drop-down list in the WFRM setup window.
Internal
Partner