Summary
While logged in to SafeSync client for Windows, folders created or copied under the Team Folders using Windows explorer cannot be synchronized and returns the following error:
Unable to sync the following files
SafeSync for Enterprise could not synchronize the following files. Click a file to find out why.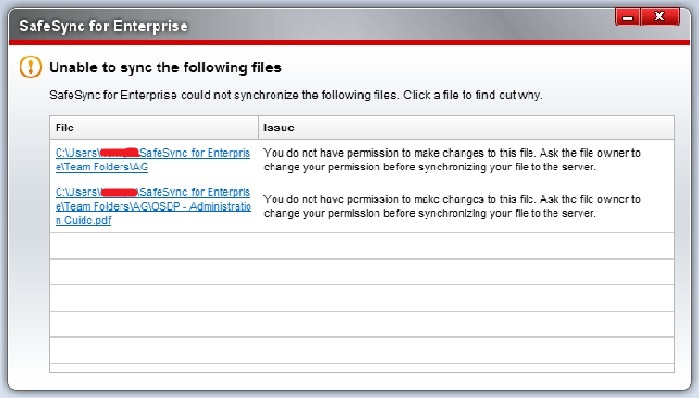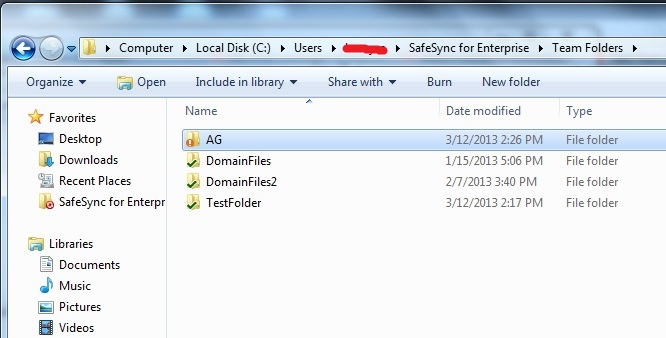 Details
Public
The error occurs because, by design, copying files and folders inside Team Folders using Windows explorer is not supported. To avoid the synchronization error; create a folder and copy files under the Team Folders using the SafeSync web interface.
Open the SafeSync console.
Go to Team Folders then click Create a team folder.
Type the folder name and click Next.
Add members and assign permissions to the newly created folder.
Click Save changes.
Upload or copy files/folders to this newly created folder either using the Upload Files option in the Web Interface or by copying files/folders via Windows explorer.
Internal
Partner