Summary
Find out if it is possible to create a new vmservice-vswitch as a vDS, and then remove the existing vmservice-vswitch in the Deep Security Virtual Appliance (DSVA).
Details
Public
The vmservice-vswitch cannot be replaced with a new vDS, because the existing virtual switch is directly hooked to two NICs connected to the vmkernel. Changing the vmservice-vswitch into a vDS will prevent Deep Security from scanning.
However, the first network adapter for the management of DSVA can be migrated to vDS. For more information, contact
VMware
.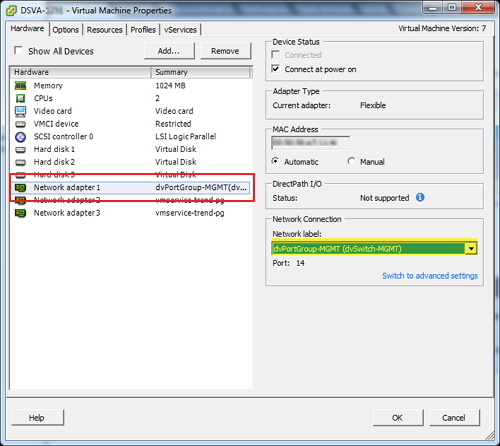 Internal
Partner