Summary
Installing SMEX 10.2 Service Pack 2 fails and you receive the following error message:
This application failed to start because addonSMEXSetupBackend.dll was not found. Re-installing the application may fix the problem
Details
Public
The missing addonSMEXSetupBackend.dll file was due to a corrupted copy of SP2 installer.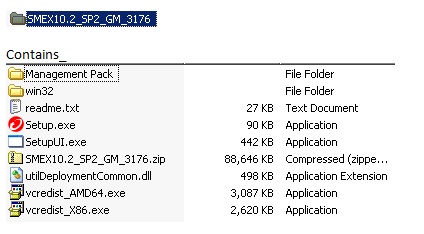 To resolve the issue:
Extract and verify that files are complete. Refer to the files shown in the image below.

Run Setup.exe and the install wizard should guide you with the installation.
Internal
Partner