Summary
Know the location of quarantined mails in a distributed deployment.
Details
Public
The quarantined mails are always stored in the scanner or scanning server, whether the End-User Quarantine (EUQ) server is installed on a separate or on the same machine with the other components.
To understand how EUQ server interacts with the other components, refer to the chart below: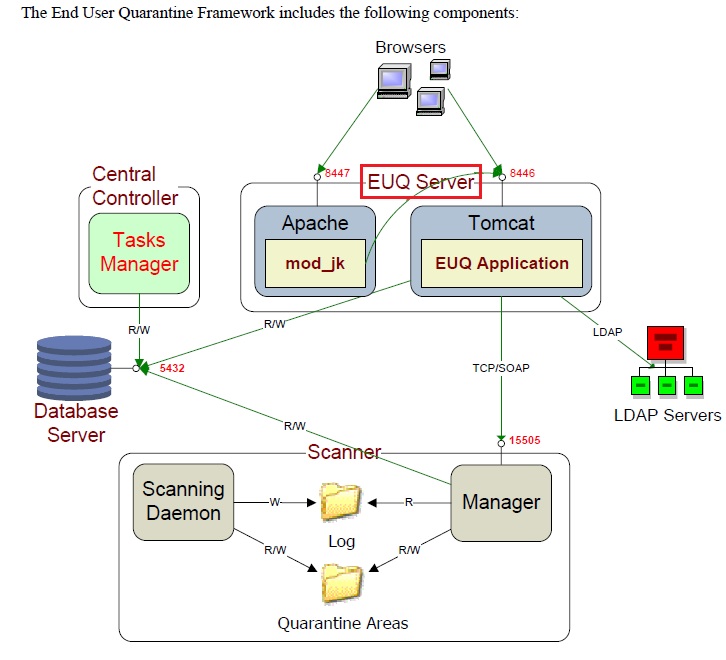 Click image to enlarge.
Internal
Partner