Summary
Configure the FileZilla and WinSCP clients so that FTP file transfer will pass through IWSVA.
Details
Public
Expand the sections to view the steps on how to configure FileZilla or WinSCP to use IWSVA for FTP file transfer:
Open the WinSCP Client.
Create a new session or select an existent one then go to Advanced Site Settings > Connection > Proxy.

Set the following:

Proxy Type: select USER %user@%host from the dropdown list.
Proxy host name: enter IWSVA-IP or IWSVA FQDN
Port field: enter 21.

Click OK.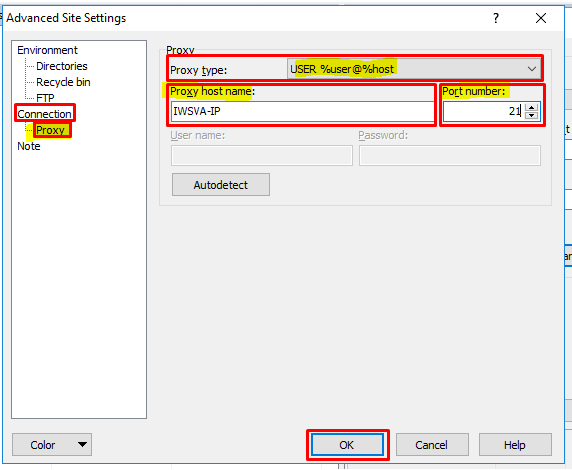 Click image to enlarge
Internal
Partner