Summary
Know what Trend Micro products are bundled with your Smart Protection license.
Details
Public
You will see the list of Smart Protection products included in your license in your
Customer Licensing Portal
(CLP) account. The information you will see will depend on the version (Complete or for Endpoints) of Smart Protection that you have.
You will find the following information in your CLP account:
Number of users/licenses purchased
License expiration date
Type of license
The licenses and products are grouped according to:
On-premise products
Software as a Service offerings
Virtual Appliance products
Others
To view the activation code, click the arrow beside each product.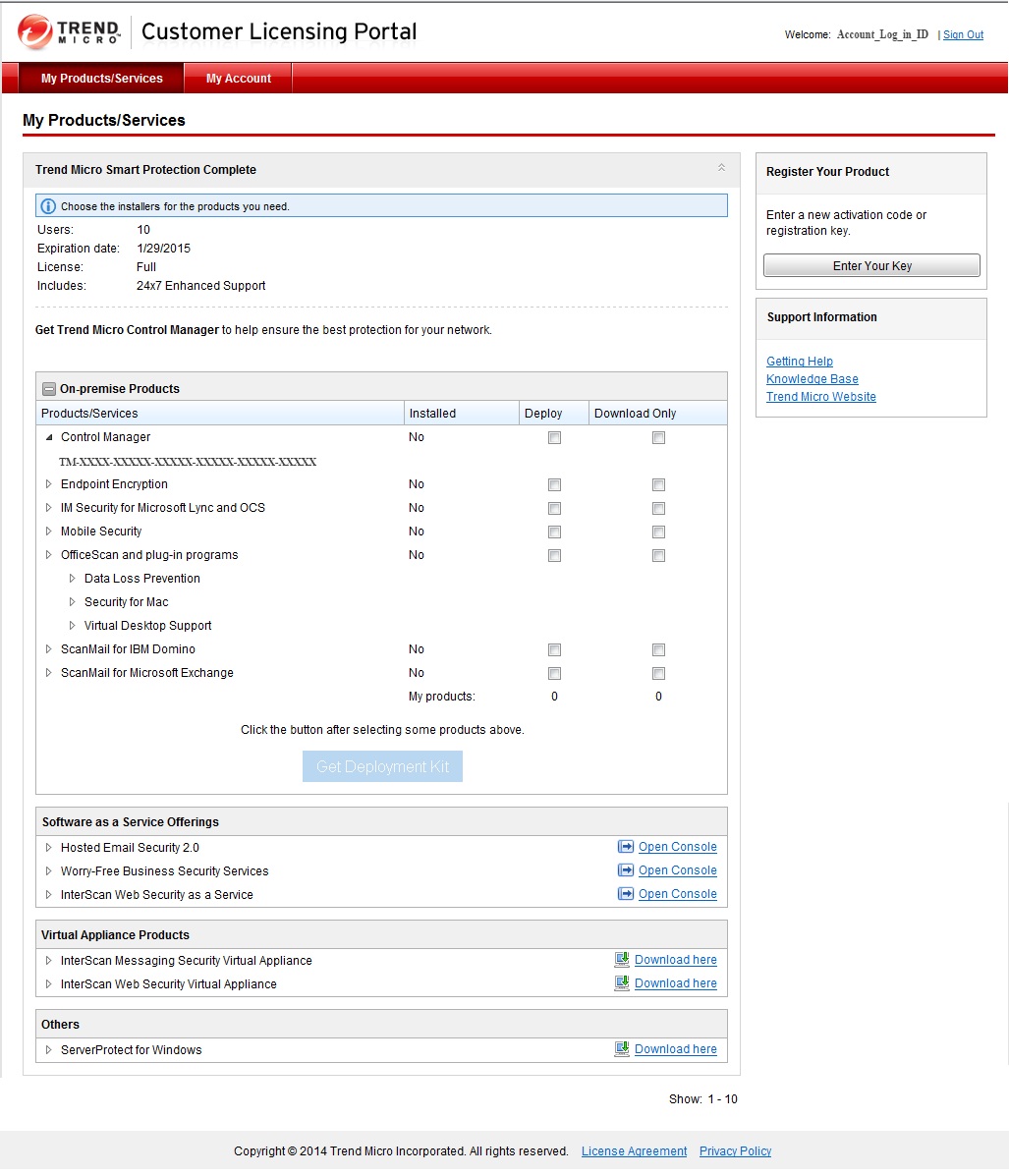 Click image to enlarge.
Internal
Partner