Summary
Know where you can locate the build or version of your Smart Protection Deployment Kit.
Details
Public
There are two ways you can find the Deployment Kit build.
Option 1
When you start launching the Deployment Kit, click the About button on the Welcome Screen.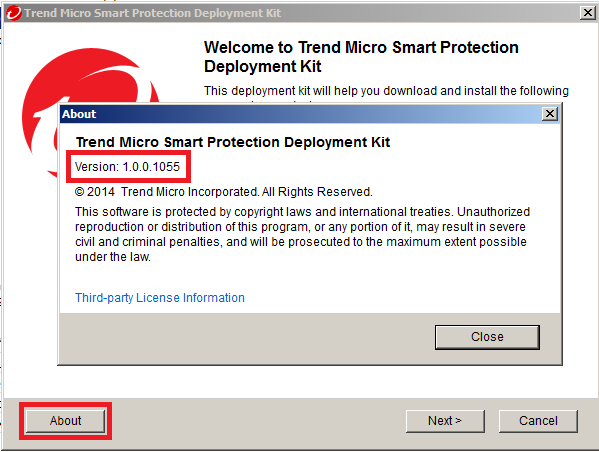 Option 2
If you have already launched the Deployment Kit, go to the same folder where you executed the Deployment Kit. Locate and open the DeploymentKit.log using a text editor such as Notepad or any similar application. The second line of the log will show the build.
For example:
04/09 22:46:46 INFO: Current DK version:1.0.0.1055
Internal
Partner