Summary
When using Captive Portal, the following certificate error is preventing you from browsing HTTP/HTTPS sites:
There is a problem with this website's security certificate.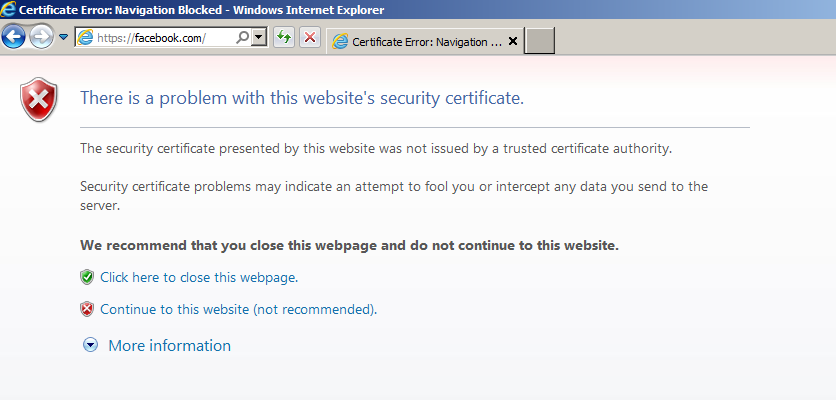 The issue still occurs even if cookie mode is enabled. Also, refreshing the page does not remove the certificate warning.
Details
Public
InterScan Web Security Virtual Appliance (IWSVA) checks the ip_user_cache. If it finds an IP user match, there will be no authentication requests. However, since there are multiple users sharing one source IP address in terminal server environments, ip_user_cache gives the wrong user information. Thus, the certificate error appears.
Note: The limitation of the deployment is that the APP policy can only be matched through IP and not through user or group name.
The preferred authentication method for Citrix and terminal server environments is the cookie mode with standard authentication. To set this authentication method:
On the IWSVA web console, go to Administration > IWSVA Configuration > User Identification and select Standard Authentication.
Open the /etc/iscan/intscan.ini file and set the following parameters:

enable_ip_user_cache=no
enable_standard_cookie_mode=yes

Save the changes and close the file.
Run the following command to restart IWSVA services:

# /usr/iwss/rcIwss restart
Internal
Partner