Summary
This article contains the settings that are migrated from InterScan VirusWall (ISVW) 6.0 to ISVW 7.0.
Details
Public
All the settings on the product admin WebUI will be migrated to ISVW 7.0 except for the following: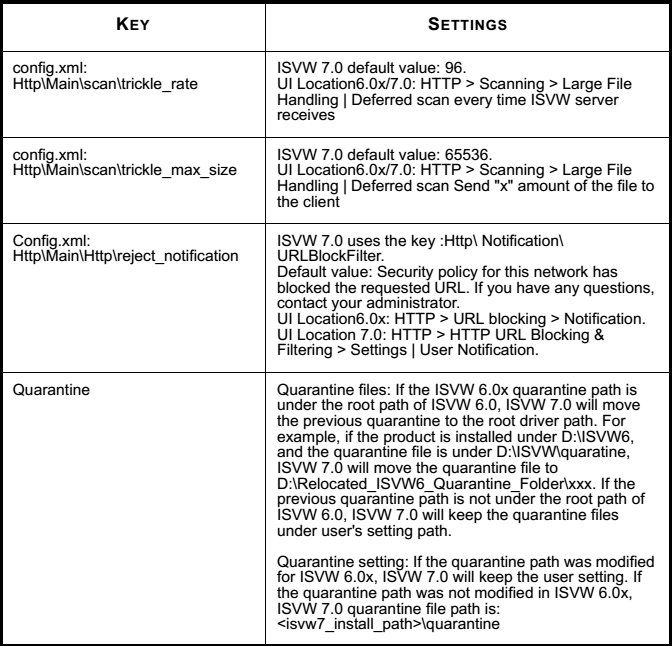 The settings that are manually configured in <isvw_installation_folder>\http\conf\HttpPortPermissions.ini are not migrated. Also, password will not be migrated, but you can use the password set during installation.
Internal
Partner