Summary
After a power failure, you experience the following scenarios in InterScan Web Security Virtual Appliance (IWSVA):
You are unable to log in to the web console
The proxy is not working properly
The following error appears in the CLI:


/dev/mapper/IWSVA-app_data: UNEXPECTED INCONSISTENCY: RUN fsck MANUALLY.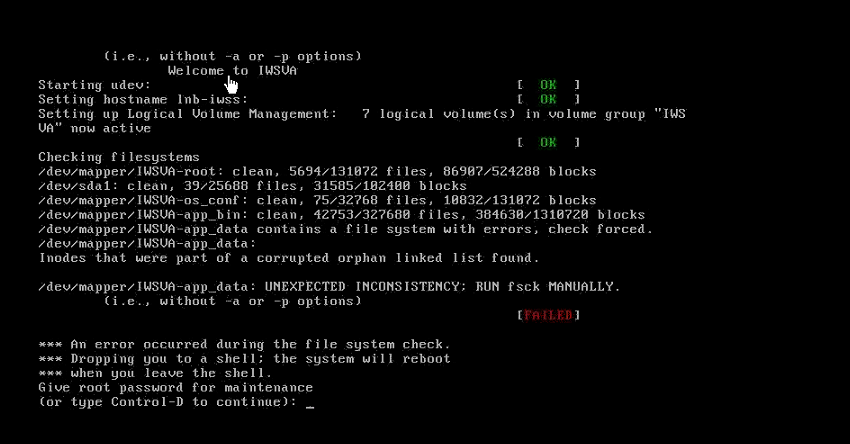 Click image to enlarge.
When you run "vgdisplay" and "lvdisplay" commands, this error appears:
File-based locking initialisation failed.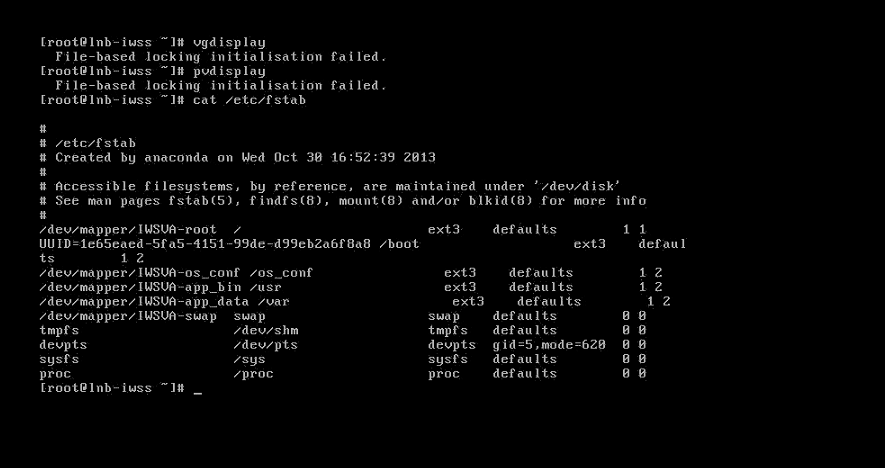 Details
Public
To resolve the problem, fix the Logical Volume Management (LVM) setting:
Internal
Partner