Summary
OfficeScan connects to the following Trend Micro servers:
Web Reputation Service or WRS (*.url.trendmicro.com)
File Reputation Service or FRS (*icrc.trendmicro.com)
Learn what kind of details (e.g. URL, file name, and activation code) does OfficeScan (OSCE) send to the servers mentioned above.
Details
Public
Information sent to WRS
The details sent to WRS are different for Smart Protection Network or SPN (Global WRS) and Integrated Smart Protection Server or ISPS (Local Web Classification Server or LWCS).
For SPN (Global WRS), OSCE will only send the URL and get the rating score.
For ISPS (LWCS), OSCE will send the following information:

IP (v4/v6)
Client's GUID
Server's GUID
Product Name
Product Version
Computer name
User Name
Domain Name
Information sent to FRS
The Cyclic Redundancy Check (CRC) query is sent to the scan server to get the rating if necessary. You may refer to the following illustration: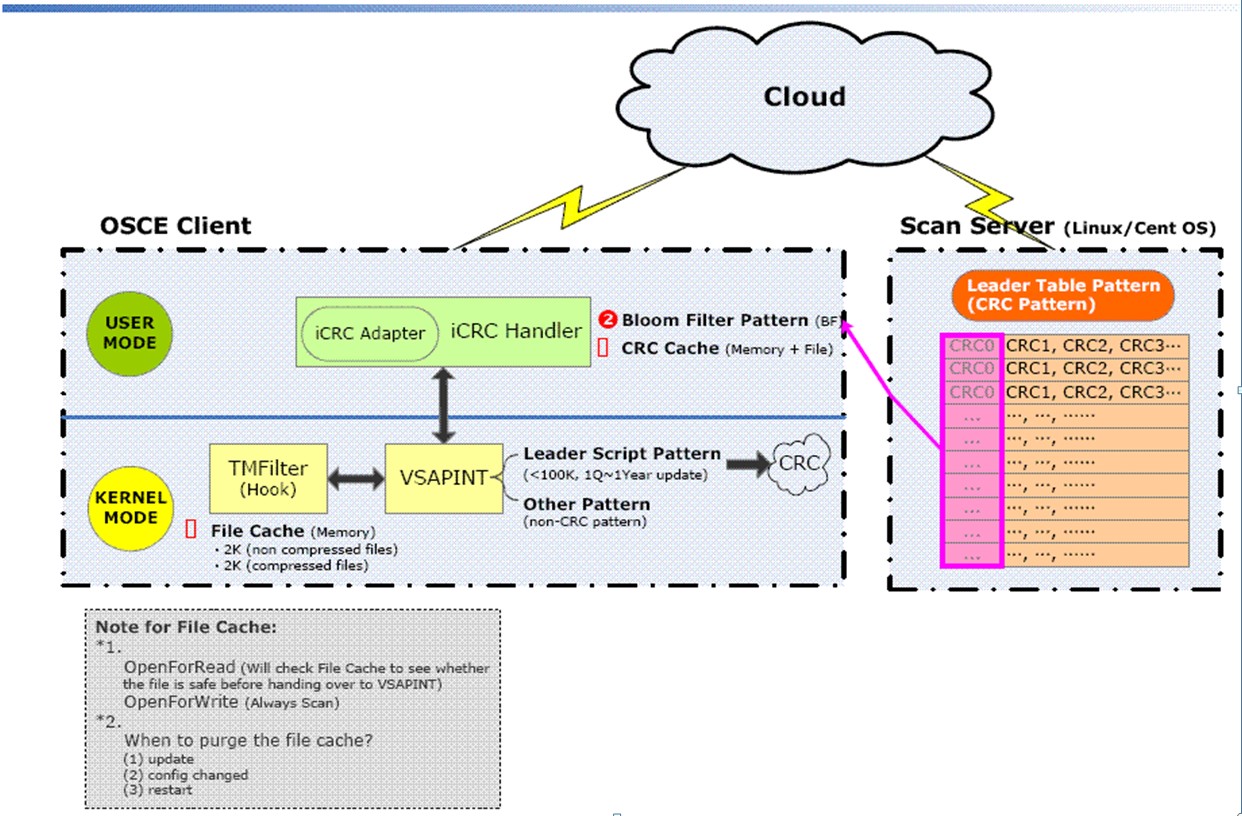 Click image to enlarge.
Internal
Partner