Summary
Learn about the new features and changes in the latest version of SafeSync for Business (SSFB).
Details
Public
SafeSync for Business (SSFB) has the following new features:
Intuitive User Interface
The new version of Trend Micro SafeSync is simpler and easier to understand. Its user interface or main console is based on the Trend Micro Titanium product line.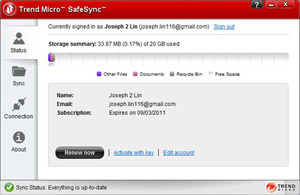 SafeSync folderc
The Virtual Drive was replaced with a Windows or Mac standard folder where files are always cached. This means that SafeSync transparently stores data on your computer so that future requests for the file can be served faster.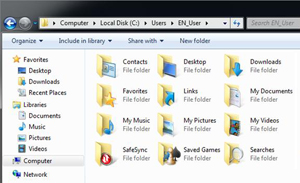 Selective Syncing
SafeSync will only sync selected folders on your computer. Once the folder is no longer selected, it will be removed locally.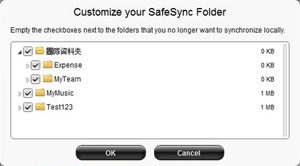 Folder Pairing
Safesync lets you sync local folders with cloud folders. If a folder is unpaired, the local and cloud folders will still exist, but are no longer in sync.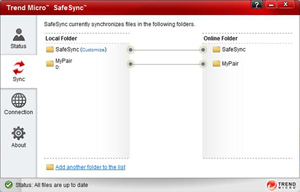 Problem Dialog Improvement
The program has enhanced notifications when it comes to sync up issues. This can be found at the bottom of the main console.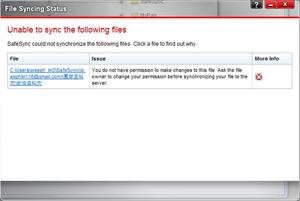 Internal
Partner