Summary
You encounter the following error messages when installing the WFBS 8.0 Security Agent:
Installation unsuccessful. The installer could not rescan the computer. Search the Trend Micro Support site for Error code 311,0xfffffb59.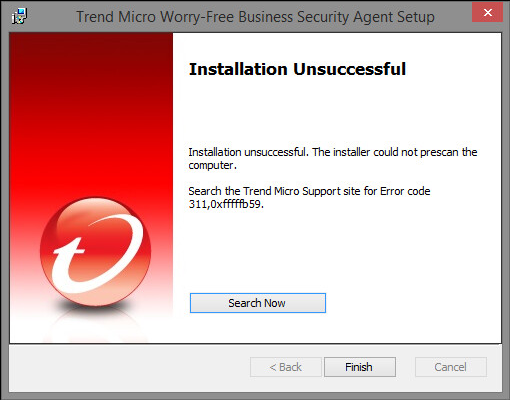 Installation unsuccessful. The installer could not copy the required files. Please restart the system and try reinstalling the Agent. Reference: Error Code 331.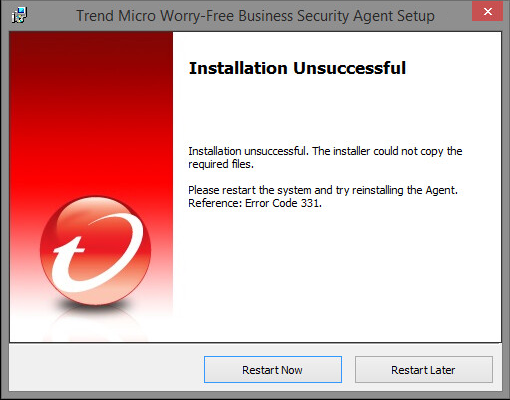 Details
Public
These error codes appear when the Security Server of WFBS is installed on a server with Windows 2012 R2. This setup is not supported in WFBS 8.0. To resolve the issue, you need to upgrade to WFBS version 9.0 or higher.
Uninstall the Security Server.

Click the Start button > Control Panel > Programs and Features.
Select Trend Micro Worry-Free Business Security from the list of installed programs and then click Uninstall.

Download the installer of WFBS 9.0 (or higher)from Trend Micro's Download Center.

Make sure that you select the region and language applicable to you.

Install the Security Server of the latest WFBS version using the downloaded installer. After successfuly installing the Security Server, you will be able to deploy the Security Agents without any issues.
Internal
Partner