Summary
IMSVA 9.1 Smart Scan supports local SPS instead of global SPN (Smart Protection Network). By default though, local SPS server does not support the following:
Unrated URLs. These are URLs that have not been tested by Trend Micro.
Smart flags
Because of this, if IMSVA 9.1 is set to use local SPS server, any settings related to unrated URLs and smart flags would not take affect. Refer to the following screenshot: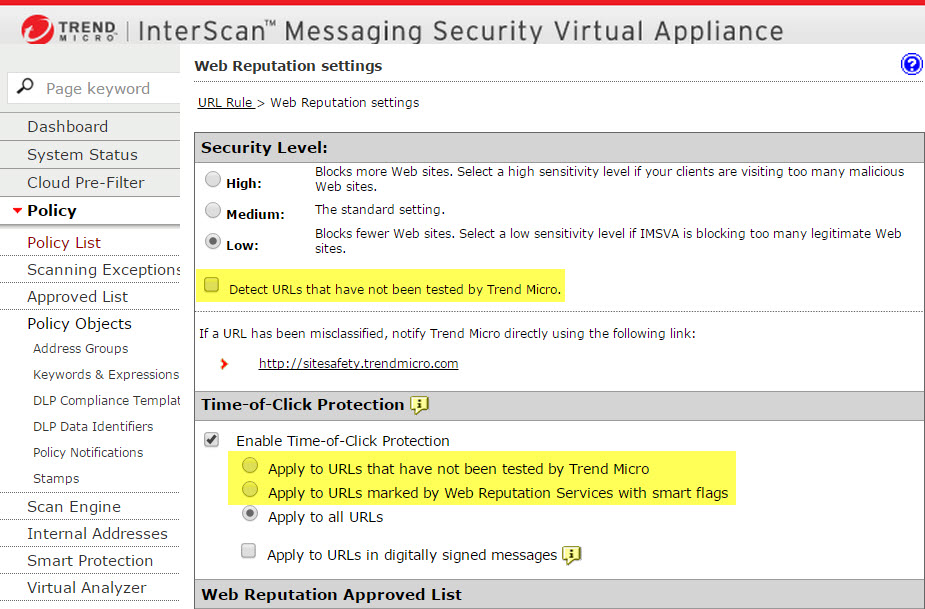 IMSVA Patch 3 introduces URL Sandbox feature. Options related to unrated URLs are not supported when using local SPS server. Refer to the following screenshot:
Details
Public
Administrators may configure the local SPS server to enable support for unrated URLs. To perform this and get detailed information, please contact Trend Micro Technical Support.
As for smart flags, it remains unsupported by SPS.
Internal
Partner