Summary
The Quick Mode option for adding an Azure cloud account has been disabled in April 2019 and therefore, using the Quick Mode to add an Azure cloud account is no longer available. Alternative options to add Azure cloud accounts are detailed below.
Details
Public
Azure cloud accounts can be added to Deep Security by using either the Advanced Mode or the API instead. For more details on adding an Azure cloud account using the Advanced method, see this Deep Security Help Center document.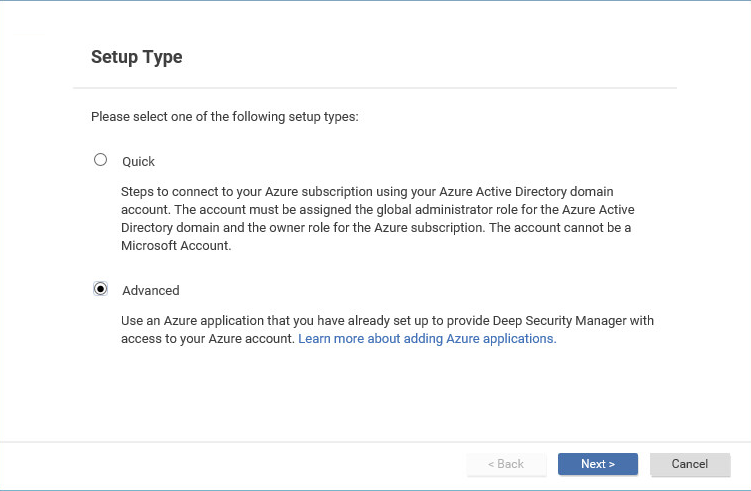 For more information on adding an Azure cloud account via the APIs, see the Deep Security Automation Center.
This change only impacts the addition of new Azure cloud accounts. Accounts that have already been added using Quick Mode will not be affected and no action is required.
Internal
Partner